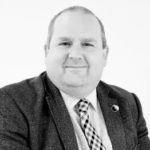 PASA today unveiled their dashboard guidance for UK pension schemes, trustees and providers on how to start getting ready for pensions dashboards.
Chris Connelly, Chair of the PASA Dashboard Working Group commented: "The main message with this guidance is a very clear one. You should start preparing now! Pensions dashboards have been on the horizon for some time, but now the Pension Schemes Act 2021 has received Royal Assent we can expect The Department for Work and Pensions (DWP) to consult on detailed dashboards regulations and  Regulators to begin supporting pension providers and schemes comply with their dashboards compulsion duties.  We would also expect the Pensions Dashboards Programme (PDP), to publish further detailed instructions on how you must operate with the dashboards ecosystem.  But you don't need to wait for all of this before you make a start.  This guidance aims  to explain what schemes and providers should be doing now to incorporate the requirements for dashboards."
Chris added: "Almost every aspect of managing a pension scheme is easier to achieve if you actively manage data.  A good strategy will incorporate both ongoing and one-off scheme-specific data activities. We will also shortly issue guidance on Data Management Plans, which all pension schemes should be looking to develop and implement to manage their data strategy. Pensions dashboards, if done well, could be a game changer in getting people to engage with their pensions, and a better efficiency of pension scheme management full stop.  As an organisation PASA wants to play its role in ensuring the industry is as supported as possible in getting things ready and compliant."
The full guidance can be found here.