PASA today announced Dalriada Trustees has achieved PASA accreditation.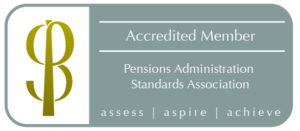 Lorraine Harper, Chair of PASA's Accreditation Committee, said: "After a rigorous and detailed assessment process we can now confirm Dalriada Trustees has achieved our gold standard for high quality pension administration. Their administration services clearly demonstrated the excellence and professionalism you would expect from one of the UK's largest professional pension scheme trustee companies.
Dalriada joins our ever-growing group of accredited organisations. The number of ongoing requests for accreditation also suggests many more will follow closely behind, which shows the push for recognition and improvement continues apace.
Vassos Vassou, Director at Dalriada commented: "Delivering high quality accurate administration services is what our members demand and is at the heart of what we do. We deliver administration as part of our executive trusteeship service, which we call A Better Way. Gaining independent recognition from PASA confirms we are delivering a gold-plated administration service, when it is delivered as part of this service. We are proud to achieve this recognition and we look forward to working with PASA in the future."