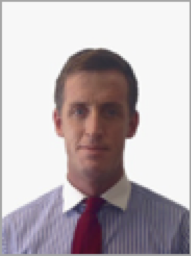 Paul has over 20 years' experience in the pensions industry, starting in administration and project management.  He has worked within insurance companies, trustee operations and has been part of in-house pension teams. Paul has specialised in providing secretariat and governance support to major multi-employer arrangements.
Paul is currently a Senior Consultant at Pi Consulting Limited working within the Secretariat, Governance, and Procurement/Adviser Review and Selection areas of the business.
Prior to joining Pi Consulting in 2016, he was Secretary to the Trustee of the Merchant Navy Officers Pension Plan (DC) and a Senior Client Manager with Ensign.
Prior to working with the Ensign, Paul provided secretariat services to a variety of other schemes which involved the following:
·       Adviser liaison ensuring services are delivered to client needs and profitably
·       Operational and strategic planning with the Trustee Board
·       Trustee training and governance
Paul is also a member of the Associate of Professional Pension Trustees and holds the APT Award in Pension Trusteeship.