We're back for our annual conference, on 2nd May 2023
Welcome to the PASA Conference 2023
Join us for a day dedicated to discussing the hot topics in administration.
2023 is looking to be the year of pensions administration. Those subjects and initiatives which have been bubbling in the background for years are looking to explode into life with a bang this year.
With dashboards and the consumer duty demanding immediate attention, the industry is facing a lack of resources just at the time when savers are at their most vulnerable. In a difficult economy, savers are battling with high inflation, pensions savings could be less of a priority. Administrators are often the first point of contact for many savers, so how can we ensure vulnerable individuals are protected and support the membership journey when there are so many competing pressures?
We know temporarily reducing pension contributions can cause damage to long term savings, but how do we continue to build on the initiatives in progress to improve the way we communicate and engage savers in these difficult times? We'll be looking to answer these questions and many more at our conference on 02 May 2023.
#PASA2023
Agenda
09:00 - 09:30
Registration & Breakfast
09:30 - 09:35

Introduction

Kim Gubler, PASA Chair

09:35 - 10:10

Keynote Speaker

Louise Davey, interim Head of Policy in TPR's Regulatory Policy Directorate

10:10 - 11.00

Can you show your pension attention when you're battling the cost of living crisis?

Chaired by Charlie Goodman, Partner at the Employee Benefits Collective LLP

Daniela Silcock, Head of Policy Research at the Pensions Policy Institute

Hetty Hughes, ABI

Joe Dabrowski, PLSA

Introduced and supported by Emma Watkins, PASA Director

In the context of encouraging people to save into a pension whilst also battling the cost of living crisis, this lively panel discussion will:

Discuss financial engagement and wellbeing, touching on people's money mindsets and beliefs, the rise of the influencers, and where people are looking to invest (not in pensions!).
Cover the need for intergeneration fairness on paying for our mutual futures
Look at the role of pension communications and how a different tack might result in better success
Reflect on the highlights from the 2022 Pension Attention campaign and lessons learnt, and plans for Season 2

11.00 - 11:30
Coffee Break
11:30 - 12:20

Administration Transition: Highway to Hell?

Akash Rooprai, ITS (Chair)

Robert Wakefield, First Actuarial

Louise Donohue, Heywood Pension Technologies

Heather Vaughan, Just

Introduced and supported by Girish Menezes, PASA Director

Our expert panel discusses the issues and opportunities when transferring administrator providers, including:

Problems and pitfalls
Transition best practice
Importance of Trustee engagement and investment
Specific tips for transferring to a Buy Out provider

12.20 - 12.55

Scams - a very real risk

Jason Lane-Sellers, LexisNexis Risk Solutions

Dominic Fielding, People's Partnership

Introduced and supported by Dave Pharo, PASA Director

Dominic and Jason will draw on their own experiences to share their thoughts on how scammers operate in our industry and what we can learn from experiences in other sectors. They will also share their insight in terms of best practice we should all be considering with a view to protecting savers, schemes and providers from the risks of being scammed.

12.55 - 13:40
Lunch
13:40 - 14:25

Whose Duty is it Anyway? What the new Consumer Duty means for the pensions industry

Robin Harries, Quietroom

Robert Holford, Altus

Samantha Brown, Herbert Smith Freehills

Stuart Murphy, Legal & General

Introduced and supported by Chris Tagg, PASA Director

With its July implementation date now just a few weeks away, many people from across the pensions industry still aren't sure what the FCA's new Consumer Duty means for them.

We've brought together a panel of experts to explore the regulations and unpick the inconsistencies. By the end of this discussion, audience members will better understand what they're on the hook for and what outcomes they should be working towards.

14:25 - 14:55

Working together to counter Cybercrime and Fraud

Jim Gee

Introduced and supported by Paul Sturgess, PASA Director

Join Jim as he discusses the nature and extent of cybercrime and fraud in 2023. What lessons we can learn from other sectors and how we can best work together to counter these issues?

Find out how you can keep as well protected as possible, be ready and able to manage problems when they occur and how to investigate what has happened, how to recover and how to mitigate any damage.

14.55 - 15:25
Coffee Break
15:25 - 16:15

Data & Dashboards: Found, Viewed & Queried

Richard Smith (Chair)

Jonathan Hawkins, Bravura

Maurice Titley ITM

Lorraine Harper, Mercerl

Introduced and supported by Kim Gubler, PASA Chair

A data provider, a dashboard provider, and an administrator talk about the end-to-end experience of dashboards – connecting data, using a dashboard, and supporting whatever next steps users may want to take.

16:15 - 16:25

Closing Remarks and presentations

Kim Gubler, PASA Chair

16:25 - 18:00
Drinks Reception
Speakers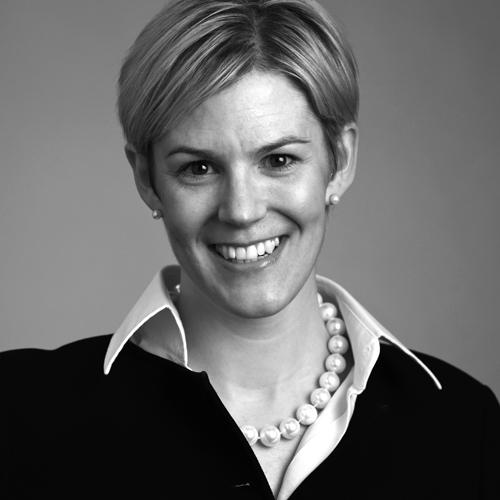 Samantha Brown
Sam's practice encompasses a wide range of pensions matters, acting for employers, trustees, professional advisers and other pensions stakeholders. She has extensive experience advising commercial clients on funding and covenant negotiations, and on addressing issues relating to defined benefit schemes in the context of corporate transactions. Her practice is also focused on advising pension scheme de-risking through the insurance market and on matters of benefit design and liability management.
As a member of our pension's litigation group, Sam also has particular expertise advising a range of clients on claims for professional negligence, breach of contract and declaratory proceedings.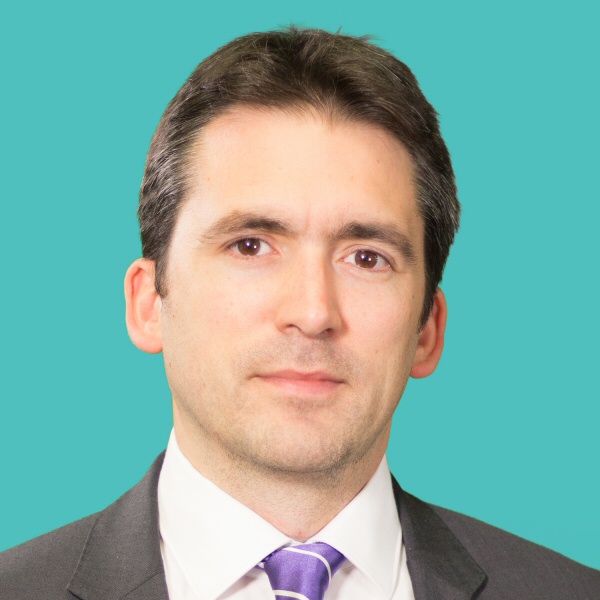 Joe Dabrowski
Joe Dabrowski is Deputy Director Policy, PLSA.
Joe is responsible for policy areas including DB, DC, and LGPS pension provision, corporate and scheme governance and institutional investment issues. He is a Board member of the Cost Transparency Initiative, and an advisor to the LGPS Scheme Advisory Board (England & Wales) and Co-Chair of the Pensions Attention campaign.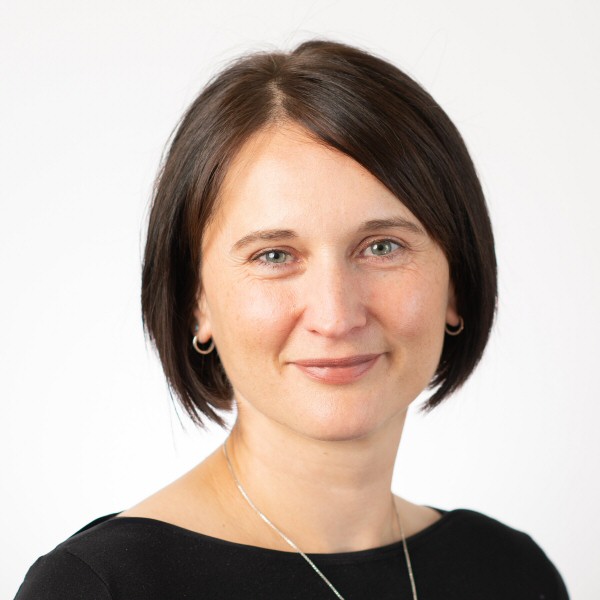 Louise Davey
Louise Davey is Director of Regulatory Policy, Analysis and Advice at The Pensions Regulator, leading the team responsible for developing regulatory policy that delivers across TPR's strategic priorities and encompasses DB, DC and public service schemes.
Louise joined the Regulator in 2007 and has worked in both policy and operational teams. Before joining the Regulator, Louise held technical roles in the pensions industry ranging across personal and occupational pensions, third party pension administration, and TPAS (The Pensions Advisory Service).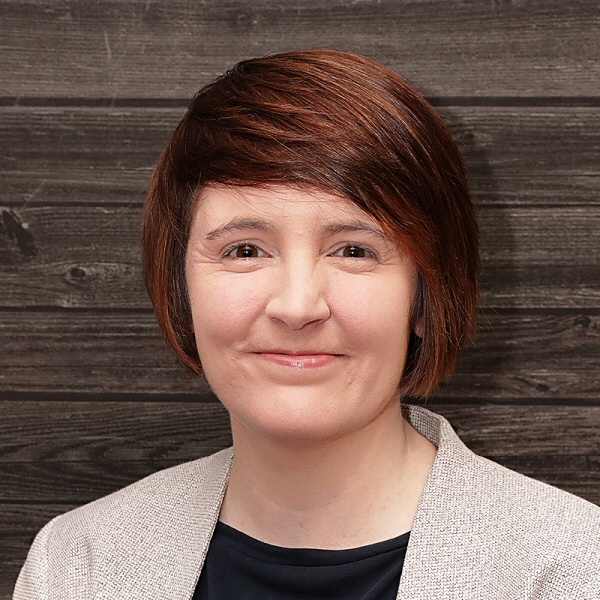 Louise Donohue
Louise is the Operations Director at Heywood Pension Technologies, a leading provider of data driven, technology enabled solutions for workplace pension schemes in the UK.
An advocate for an agile, customer-centric and collaborative approach, Louise has over 15 years' experience of leading transformation programmes, running system migrations and delivering sustainable change.
Louise is passionate about continuous learning and innovation. She loves to create solutions that are easy to adopt, deliver value, and constantly evolve to meet the ever-changing industry landscape.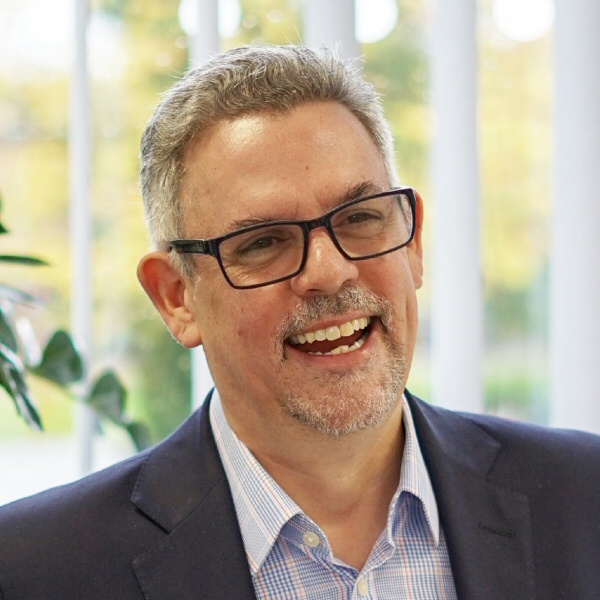 Dominic Fielding
Dominic is a governance, risk, and compliance professional with 30 years' experience in financial services. He brings an ethical focus to his role, including preventing financial crime, and focusing the business on great customer outcomes.
Dominic is passionate about social justice and the societal benefits long term savings and insurance can bring our customers.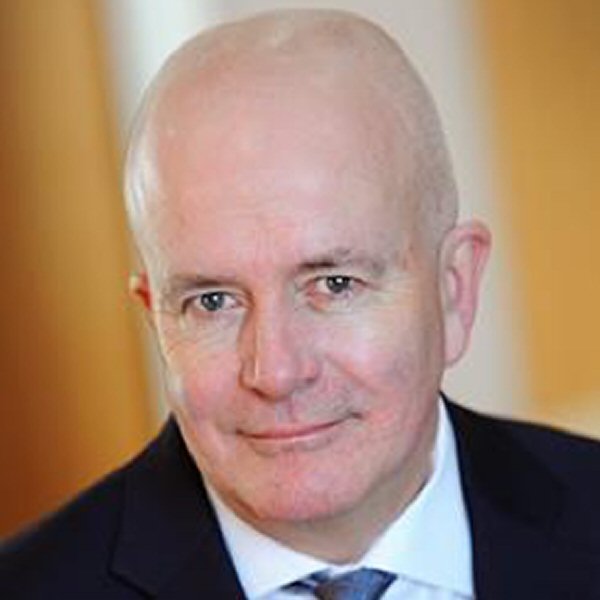 Jim Gee
Jim is a Partner and Head of the National Forensic Services team at Crowe UK. His team helps organisations to protect themselves against a variety of problems such as cybercrime, fraud, bribery and corruption and to make sure they are secure. Where necessary, if their protection fails, to investigate, respond, manage and mitigate any damage. The team also provide litigation support and expert evidence evaluating the operation of contracts and the appropriateness of related payments.
He is Chair of the Pensions Administration Standards Association (PASA) and Pensions Research Accountants Group (PRAG) Cybercrime and Fraud Working Groups. Under his leadership both groups have recently completed drafting new cybercrime guidance and standards for pensions administrators and pensions schemes and trustees.
He is also a Visiting Professor and chairs Europe's premier research unit in this area at University ofPortsmouth. He has published more than 30 research reports and two books in this area. He was the founding Director-General of the European Healthcare Fraud and Corruption Network covering 28 European countries.
Previously he established and became CEO of the Counter Fraud and Security Management Serviceprotecting the UK's National Health Service (the second largest organisation in the world) against variousthreats - over 8 years his organisation reduced the extent of these problems by up to 60% and delivered £811 million of financial benefits to the NHS, twelve times the cost of the work. During this period his team has a 96% successful prosecution rate and never lost a civil case. As well as CEO, he was also the Senior Civil Servant advising five ministers and two Secretaries of State.
Helping organisations to understand their level of vulnerability to cybercrime has become a significant part ofhis practice in recent years. Jim's team can then ensure that they protect themselves as well as they can,while developing the capacity to manage an attack if it happens and to recover and mitigate any damage. Inparticular Jim's team has developed new services to identify discussions taking place on the Dark Web aboutplanning fraud and cybercrime and to find compromised Emails and passwords for sale.
He has worked internationally across 43 countries to date. During more than 25 years as a forensic specialist, he has advised a diverse range of professional services firms, private companies, charities, pension schemes, Ministers (and Parliamentary Select Committees and the Attorney-General in the UK), as well as global mining companies, international Governments (including the Governments of China and New Zealand), and major public sector organisations.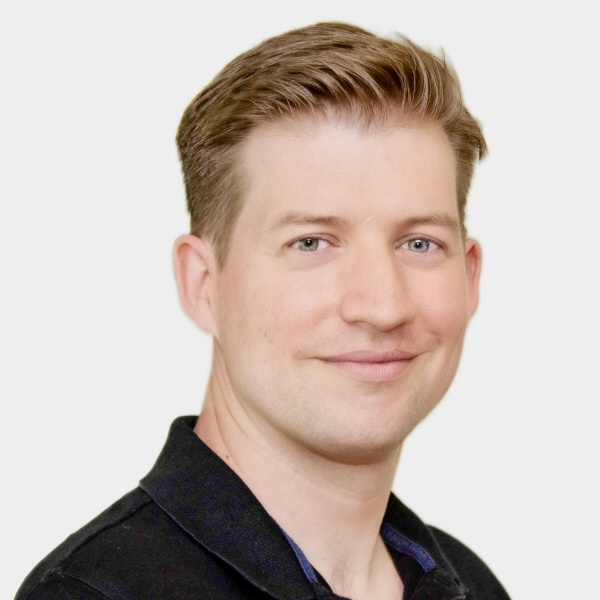 Charlie Goodman
Charlie is a Pensions and Financial Wellbeing Partner at the Employee Benefits Collective LLP, a Director of the Institute for Financial Wellbeing leading their workplace wellbeing group, Secretary of the CIPD Central London branch, and a mentor for the NextGen Pensions initiative. He qualified as a financial adviser, is an International Employee Benefits and Reward Specialist, and Certified Money Coach.
After graduating from the University of Manchester with a degree in American Studies, Charlie worked for the Cooperative Insurance Society and Bank running a call centre and working as a financial adviser, and then moved to the Financial Ombudsman to adjudicate investment complaints. He returned to the service side as an Independent Financial Adviser for Barnes & Sherwood, before becoming an employee benefits and pension specialist for Grant Thornton, BDO, Broadstone, Brooks Macdonald and Mattioli Woods. In 2019 he set up Good Money Guidance and worked with Cervello Financial Planning, becoming a Partner at the Employee Benefits Collective in 2021.
He lives on a farm in Bromley with his wife Lizzie, and two dogs Millie and Peggy. An alleged music lover and often out a gig, he used to sing for a Limp Bizkit and Deftones cover band. He suffers supporting Birmingham City, and can also be found at the cricket, netball, and rugby. He keeps fit on the Peloton, enjoys reading niche medieval history books, has an encyclopaedic knowledge of 80s and 90s action films, and loves cooking and wine. He still holds the record for the worst round ever at Edinburgh Foot Golf.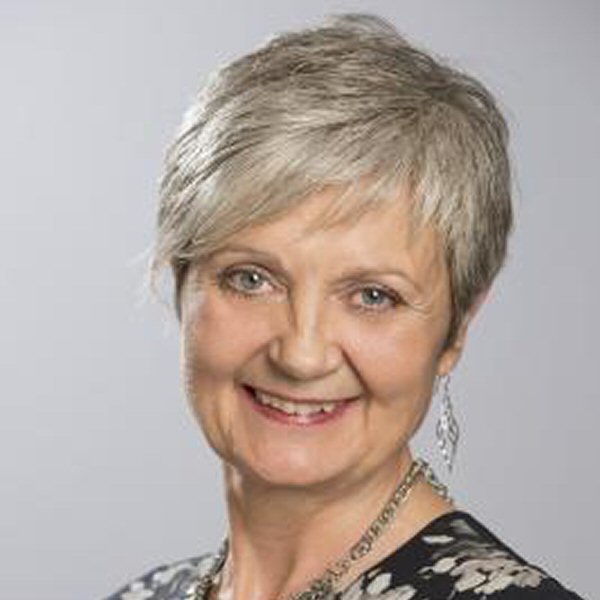 Kim Gubler
Kim set up KGC in 2002, which is now acknowledged as one of the UK's leading independent pension and management consultancies. In the last 30 years Kim has developed a deep knowledge of the pensions industry and its operation.
She designed the structured research framework which supports KGC's market review and benchmarking exercises and the FM Monitoring Framework, Scheme MOT, as well as the annual Administration and Actuarial Surveys.
She was directly involved in launching PASA's administration industry standards and accreditation process. Whilst her experience covers both DB and DC, Kim is an acknowledged DC specialist. She is a Fellow of the Pensions Management Institute (PMI) and the Pensions Advisory Service (TPAS). She is Principle Examiner for Professionalism and Governance and on the Examining Board.
Kim is a Business graduate and holds a Diploma in Business Excellence, outside of pensions she enjoys spending time with her ponies.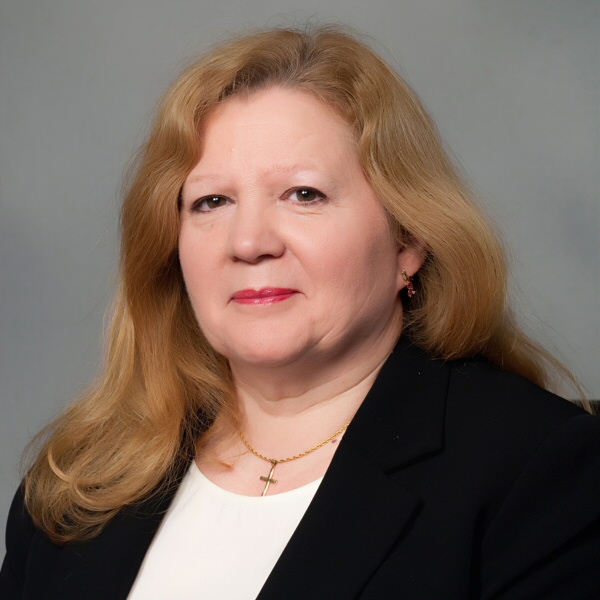 Lorraine Harper
Lorraine is the Chair of PASA's Accreditation Committee and has worked with PASA through her previous employers since its inception. As Chair, Lorraine is responsible for the awarding of the accreditation and helping applicants to understand the requirements and the process of accreditation. Lorraine's committee also manages the relationship with the Independent Accrediting Assessor and makes recommendations to the Board of PASA for the development of the accreditation.
Lorraine has had a long career in pensions spanning some 45 years including pensions management consulting, in-house management roles, scheme secretarial appointments and administration procurement and consulting. For the last twelve years, Lorraine has been with Mercer and is currently a client relationship director and Head of Proposition for Mercer's Wealth Administration business. Lorraine is one of Mercer's Dashboards proposition leaders and has been working with the PDP for the last three years as part of the Alpha testing group.
Lorraine is a Fellow of the Pensions Management Institute and a member of PMI Council. Lorraine has served as a board member and as Vice President of the PMI.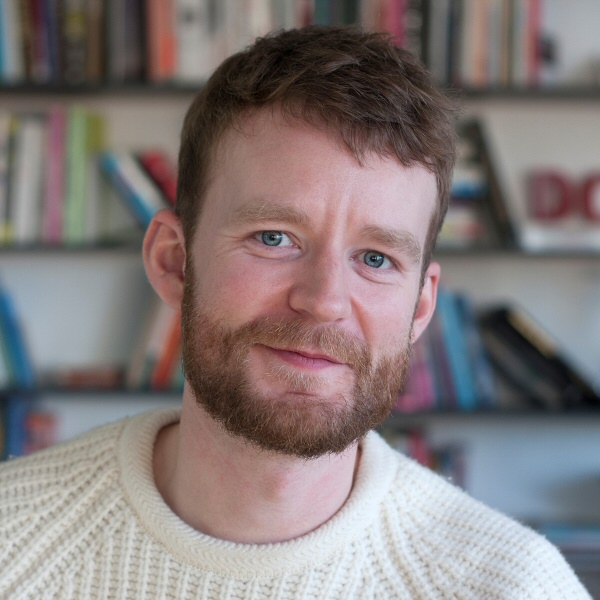 Robin Harries
Robin is a consultant at Quietroom, an insight-led communications consultancy specialising in pensions, investment and insurance. He has over 10 years' experience in marketing and communications, helping organisations talk more clearly and powerfully to their customers about what they offer. Recently, his clients have included Standard Life, Aviva, Esure, the Mineworkers' Pension Scheme and HMRC.
Robin is a Bristolian. He lives in south-west London with his young family.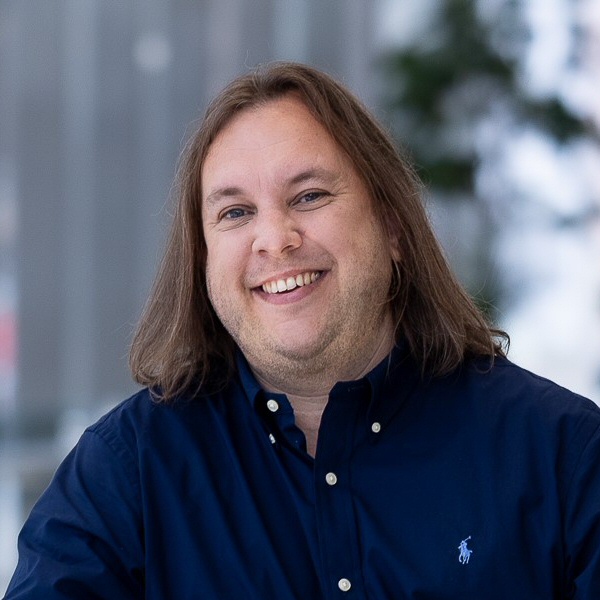 Jonathan Hawkins
Jonathan Hawkins EPMI is a fintech expert with over 25 years experience in the areas of pensions, platforms and business focused technology. His career started in pensions administration with Towers Perrin (now WTW) where he moved to supporting and implementing pensions systems with various key industry players including Xafinity (now XPS)/Equiniti, Aquila Heywood and ITM, and advising big names in the UK pensions and wealth markets.
As Principal Consultant and Pensions Specialist at Bravura, he designs industry-critical solutions, such as pensions dashboards technology, and is passionate about our industry delivering for the end consumer. He is a platform speaker, webinar and podcast host and guest, as well as an active, opinionated and quirky influencer on social media and LinkedIn.
Jonathan is the architect leading Bravura and Delta's Pensions Dashboards ISP solution, Bravura's future workplace technology strategy, and is 'imagineering' with our industry the consumer-led Pensions Dashboards products and services that might fill the gaps when it comes to knowledge and advice for pension savers in the UK. He is involved in various industry groups - usually around new ways of working and is skilled in solving future problems. His designs incorporate new technologies that raise the bar including AI and microservices to deliver the best possible customer outcomes and maximum operational efficiency.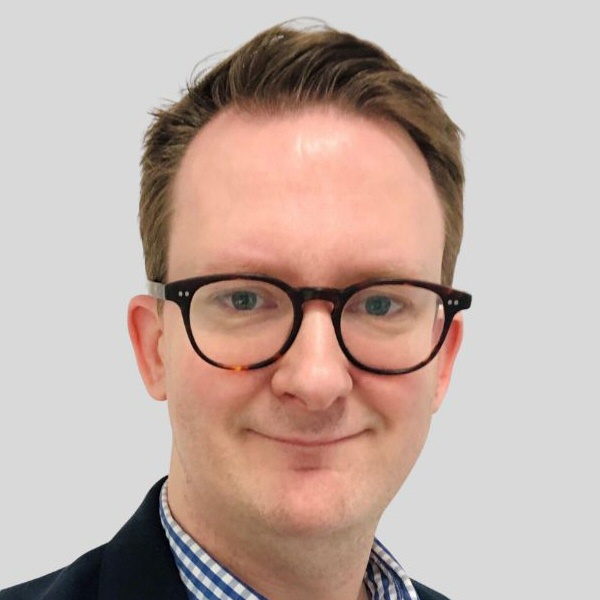 Robert Holford
Robert has over 15 years' experience in pensions and investments, having worked in business and investment consulting, market intelligence and regulatory strategy.
Prior to joining Altus as Life and Pensions Director, Robert was Head of Strategy & Insight for the Pensions Regulator, where he led the development and launch of the organisation's first corporate strategy designed to 'put the saver at the heart of pension regulation'. He has previously held regulatory strategy roles in Pensions and Retail Investments at the Financial Conduct Authority as well as more industry-focused consultancy roles for life company and asset management clients.
Co-author of Altus's recent whitepaper on Consumer Duty and the implementation challenges it poses for the industry: Shooting for the moon: A journey towards better retirement outcomes. He is passionate about helping clients develop and evolve their strategies and products to deliver high quality consumer outcomes and experiences.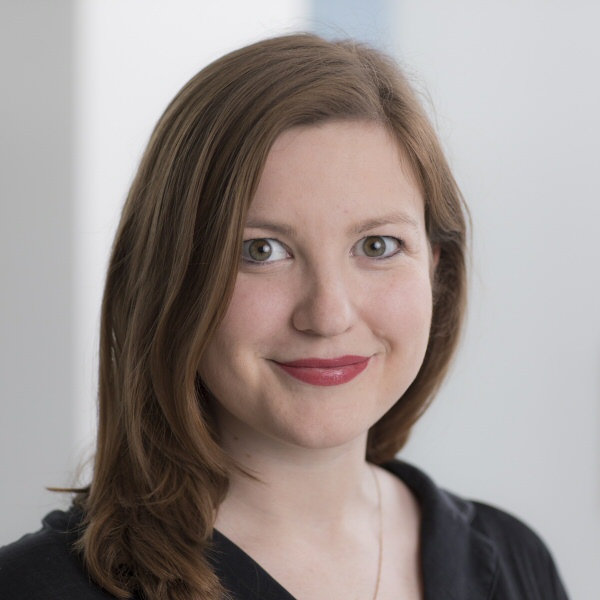 Hetty Hughes
Hetty Hughes is the Long-Term Savings Policy Manager at the Association of British Insurers, responsible for leading the ABI's work on a number of areas, including the pension risk transfer market, accumulation issues, the industry Pension Attention campaign, and gone away customers and the Dormant Asset Scheme. Hetty chaired the Small Pots Industry Subgroup on transfers, and also led on the ABI's Financial Inclusion work. She is a Governor of the Pensions Policy Institute.
She joined the ABI in 2018 from Blick Rothenberg, where she trained and qualified to become a Chartered Accountant for the Institute of Chartered Accountants of England and Wales, working predominantly in audit.
Hetty has a BA in Economics and Politics from the University of Leeds.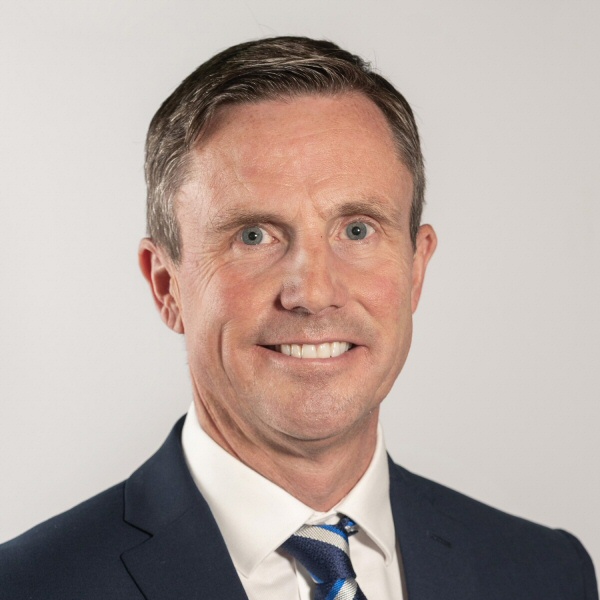 Stuart Murphy
Stuart is Co-Head of DC for LGIM's DC business and also a Scheme Strategist for the Legal & General Mastertrust. His role includes responsibility for defining and delivering LGIM's DC strategy. This includes all elements of DC across new business, client management, Mastertrust and IGC. Stuart has been with Legal & General for over 20 years fulfilling a number of roles within the bundled DC business.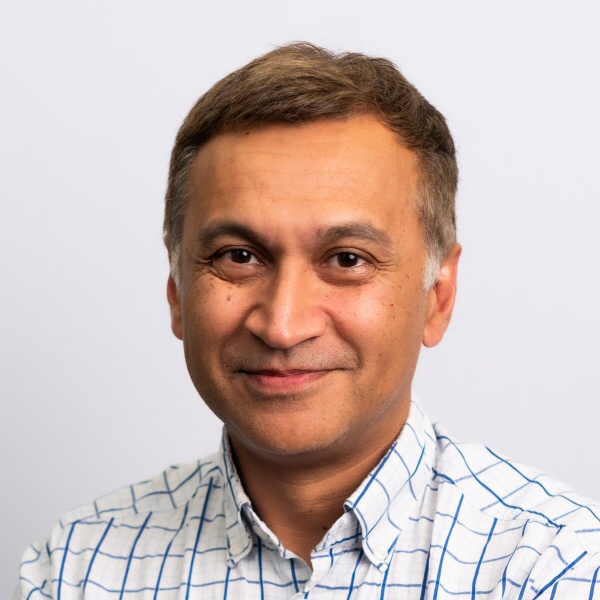 Akash Rooprai
Akash Rooprai is a professional trustee at IGG looking after a portfolio of pension schemes and he led ITS's sole trustee proposition for over 2 years. He is a qualified actuary. His roles have included data consultancy and he chairs the data sub-group of PASA's GMP Equalisation working group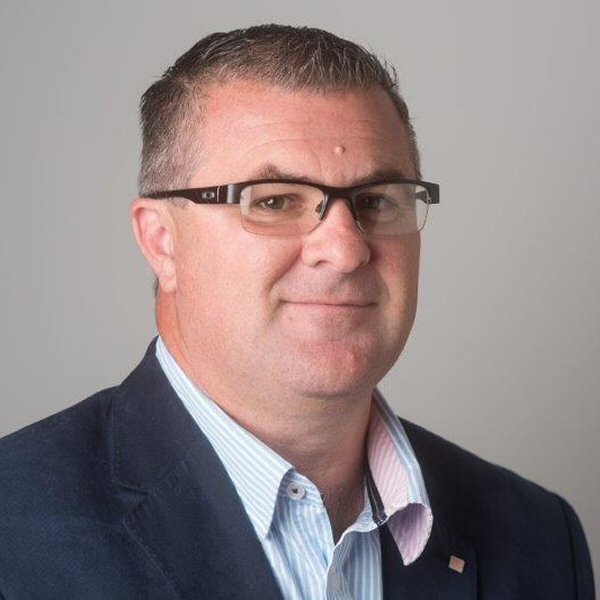 Jason Lane-Sellers
Director, Marketing Planning EMEA, Fraud & Identity, LexisNexis Risk Solutions
Jason Lane-Sellers is a highly experienced fraud and revenue assurance professional who has been working within Fraud & Risk in the telecommunications industry for over 25 years representing leading Operators globally. Jason is currently COO and member of the Board of Directors of the CFCA (Communications Fraud Control Association), he was also previously President of the CFCA, the vice-chair of Fraud Intelligence subgroup of the GSMA Fraud Forum, and one of the team leaders of the Forum's Fraud Management Group. Jason's expertise encompasses fraud and risk prevention strategy, operational effectiveness, fraud prevention technology and solutions, and risk prevention best practice.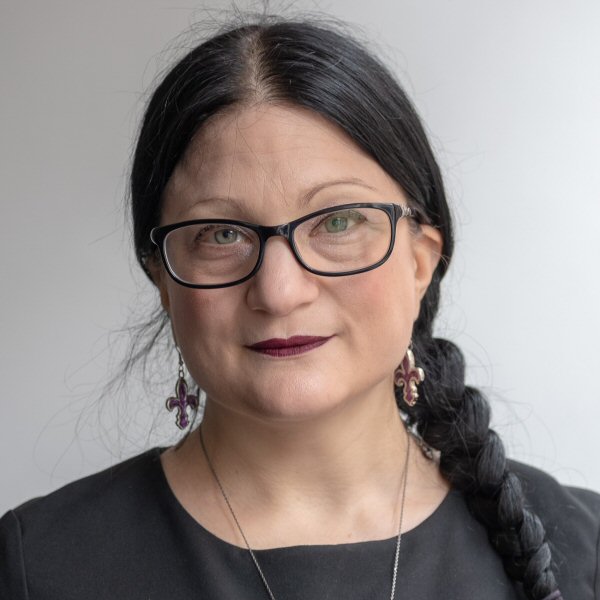 Daniela Silcock
Daniela originally joined the Pensions Policy Institute (PPI) in 2008 as a Researcher. She took a short break in 2012 to work as a Committee Specialist for the Work and Pensions Select Committee and returned to the PPI in 2014.
In 2015, Daniela became Head of Policy Research where she now leads the PPI Policy Research Team and oversees the research conducted by the team. She has a wealth of experience in conducting quantitative and qualitative research into all aspects of State and private pensions policy.
Daniela has written many articles which have appeared in both the national and trade press, as well as presented to a variety of domestic and international audiences, including radio and television appearances. She is often requested to provide comment from the PPI's independent perspective on a variety of topics relating to the provision of finances in later life.
Prior to working in research and policy, Daniela was a social worker with vulnerable adults and children. Daniela has an MSc in Social Policy and Planning from the London School of Economics. In her free time, she enjoys reading, gardening and knitting.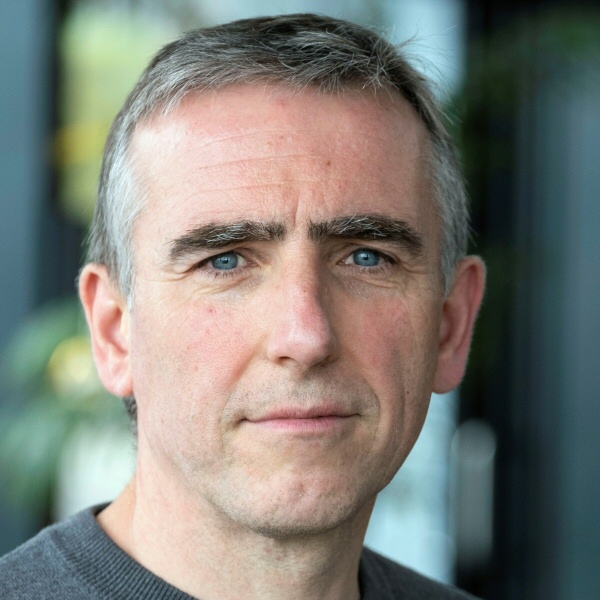 Richard Smith
Richard has spent 35 years working in pensions administration, technology, policy and consulting, latterly specialising solely on dashboards. He's been an active member of the PASA Pensions Dashboards Working Group since its formation in March 2017 and is also the PLSA's specialist Pensions Dashboards Consultant.
At the Pensions Dashboards Programme (PDP) he led the development of the draft data standards in 2019/20; for PASA he authored the initial PASA Data Matching Convention Guidance in 2021; for Equisoft/ITM, he undertook some large-scale personal data matching research in 2022, and he is currently advising Moneyhub on becoming a white-labelled dashboard provider.
Richard's independent pensions dashboards blog (a repository of everything published about dashboards since 2014) is now approaching its ninth birthday.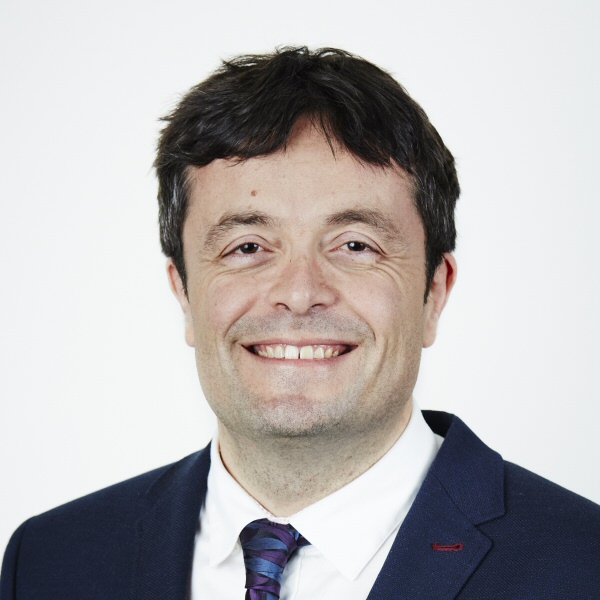 Maurice Titley
Maurice is the Chief Innovation Officer at ITM, leading on ITM's propositions and innovations to meet the evolving needs of their clients. He is co-chair of PASA's Pensions Dashboards Working Group, our working group which is supporting industry on the implementation of pensions dashboards by creating guidance, raising awareness and providing insightful input to key stakeholders.
Maurice's role at ITM involves a deep understanding of technology, financial services regulation, and industry developments, so they can continually focus on solutions to support the biggest challenges in the industry. Maurice has worked in financial services specialising in corporate pensions throughout his career, including roles at Watson Wyatt and Punter Southall.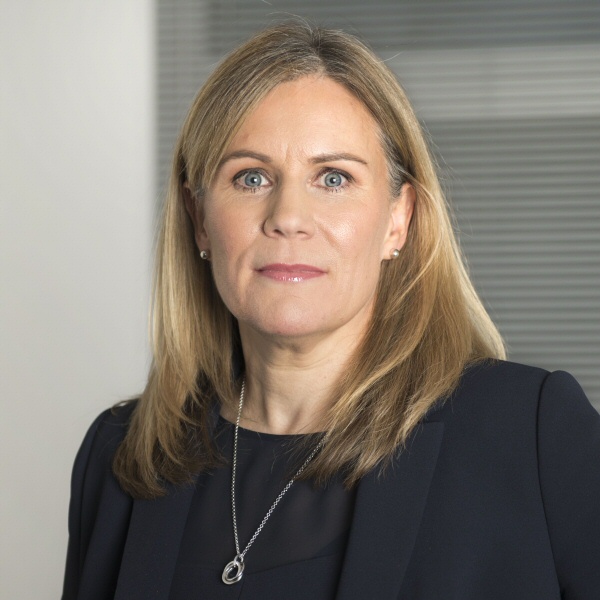 Heather Vaughan
Heather joined Just in 2012 as the Defined Benefit Solutions business was being established to build the operational capability, focusing on the transition and administration functions. Prior to Just, Heather held senior operations roles at Prudential, Paternoster and Rothesay Life. She has extensive industry experience in all operational aspects of DB Pension Scheme buy-ins and buy-outs, working with schemes of all sizes from the point the bulk annuity signs.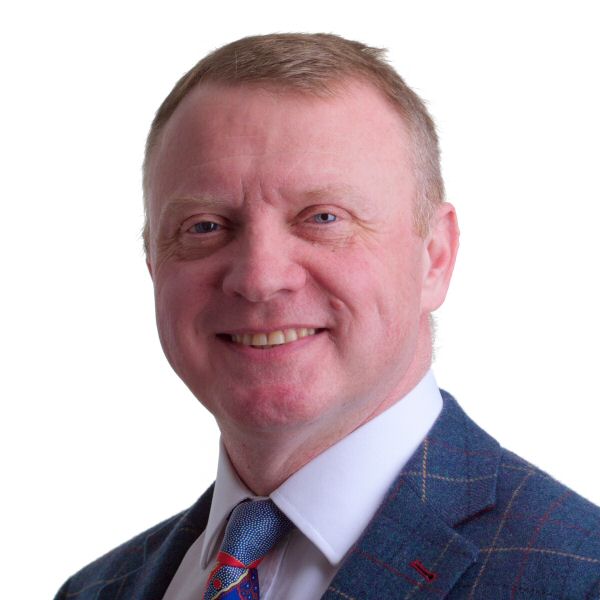 Robert Wakefield
Robert has worked in the world of pensions for over thirty years in various guises, having started as an eager actuarial student working on pension scheme valuations and investments.
Realising there is a world of pensions beyond actuary work, Robert soon changed direction and moved into systems programming and pensions administration. Over the next decade this proved to be a great combination, helping him understand what an efficient pensions administration service should look like. Data became a big part of his life, and he got involved with data reviews and discussions about how to use and improve membership data. His interest in data has continued up to the present day.
Robert worked on some of the early PPF schemes, helping develop PPF assessment processes, again with a strong focus on data.
Robert is now Head of Pensions Administration at First Actuarial, where providing a great member experience is a central aim everyone shares. The Administration team handles clients of all sizes, but makes sure that the small and medium schemes get the care and attention that he feels is sadly lacking elsewhere in the industry.
He believes that it's all too easy for people in the industry to forget why schemes exist. Pensions are for people, the membership, and that is why administration is such important work.
Robert is a Fellow of the Pensions Management Institute and is currently one of the Vice Presidents of the PMI.
In his spare time he loves cycling, both as an active cyclist and as a spectator.
Sponsors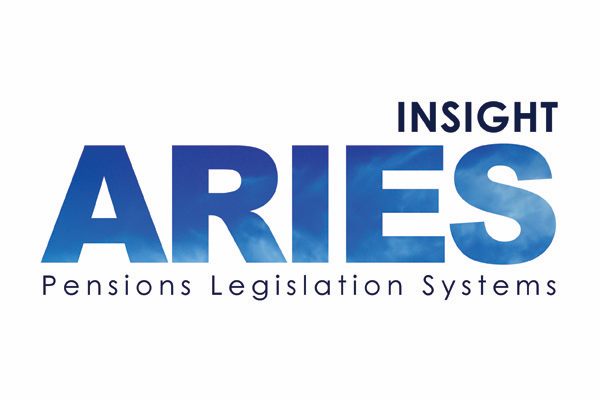 Aries Insight
If you don't remember 2006's pensions tax "simplification", lucky you!
Aries is not so lucky. We have total recall. And of the many twists, turns and diversions since (and even the Before Times). These memories are all available in our Knowledge Base, written and maintained by our experienced technical consultants.
Better yet, you can have direct access to these brains – ask us anything about the technicalities of applying pension regulations, whether it is tax, transfers, divorce, auto-enrolment, AVCs, dashboards, protection, small pots or winding-up; no topic is off limits. You will get a detailed, evidenced answer within a day.
If a pension scheme is an F1 race car, we are the mechanics who keep it on the track for the whole race.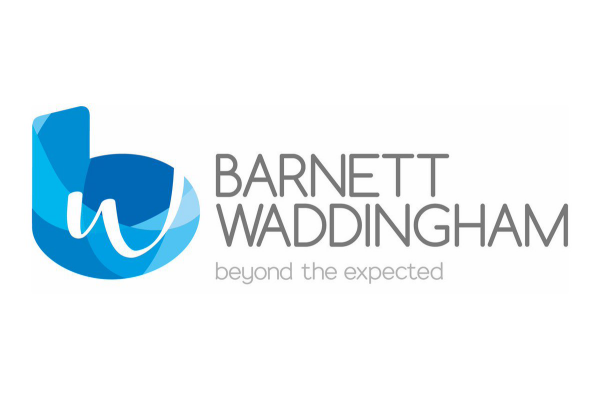 Barnett Waddingham
With a team of 500 experienced administrators supporting over 400,000 members, across 400 pension schemes, Barnett Waddingham is one of the leading third-party administrators in the UK.
As an independent UK professional services consultancy across risk, pensions, investment, and insurance, we act as a trusted partner to a wide range of clients in both the private and public sectors.
We are a long-standing corporate member of PASA and have been awarded the gold standard for high quality pension administration by PASA for the past three years, demonstrating our long-term commitment to delivering the best possible service to both clients and scheme members.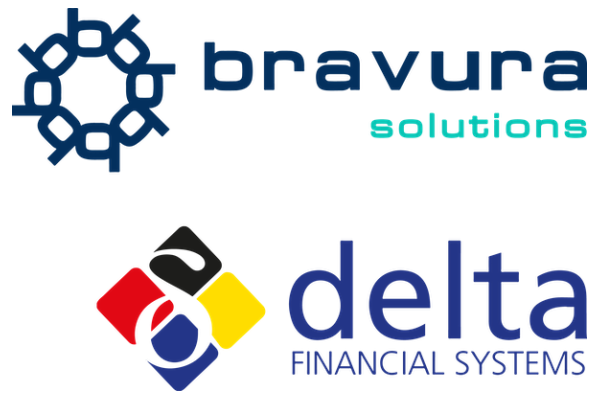 Bravura Group
Bravura is the go-to expert in the development of next generation technology for the Financial Services industry. Bravura's technology underpins the world's largest financial institutions, with over £3 trillion in assets managed on its innovative systems.
Delta delivers superior, leading edge, process driven technology that is continually upgraded to reflect latest regulations. With Delta comes peace of mind and tangible benefits – compliant processes, reduced costs and easy integration.
Delta Financial Systems joined the Bravura Group in 2020. Together, we pioneer, innovate and provide expert solutions to leading financial institutions worldwide. With 60 years of experience in the market, our winning combination means that we deliver through our specialist knowledge of the pensions market, and we can do it at scale.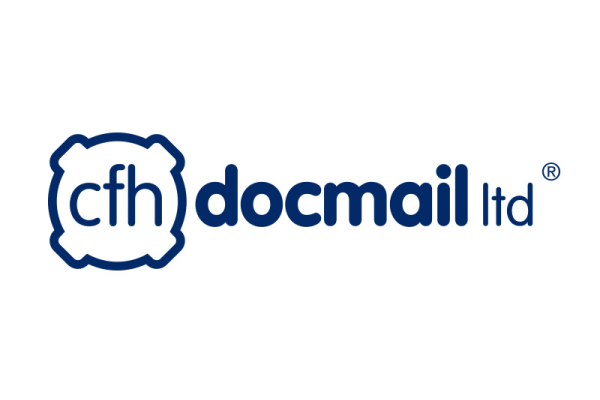 CFH Docmail
At CFH, we'll take the complexity out of your communications. For more than 40 years, we've taken a practical approach to the way we do things, developing new technology to support the changing way we all share information. Today, we're an accredited, trusted leader for communications on every channel. Print, Mail or Digital delivery - we will support you every step of the way.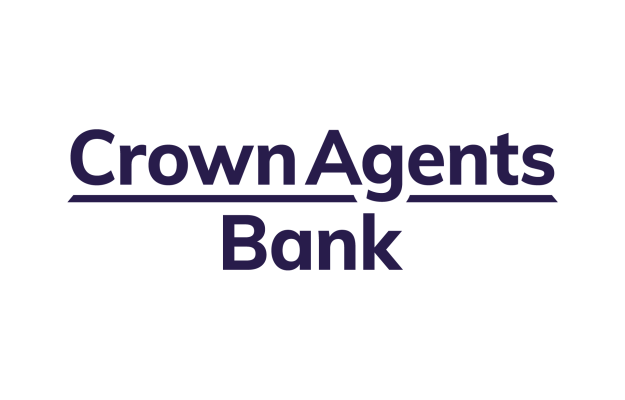 Crown Agents Bank
Crown Agents Bank is a UK-regulated bank and provider of wholesale foreign exchange and payments services.
We have been supporting clients around the world for nearly 200 years. Our clients trust us to provide access to the best prices and the fastest, most reliable, settlement. We work harder so that you can free up your time and resource to focus on what is important to you and your organisation.
FX and cross-border payments are often complex and expensive, especially when operating in emerging markets.
Crown Agents Bank has deep and trusted relationships, digital capabilities, strength of network and cross-border transaction banking solutions. We enable fintechs, corporates, governments, development organisations, banks and pension funds, to move money to and from markets around the world.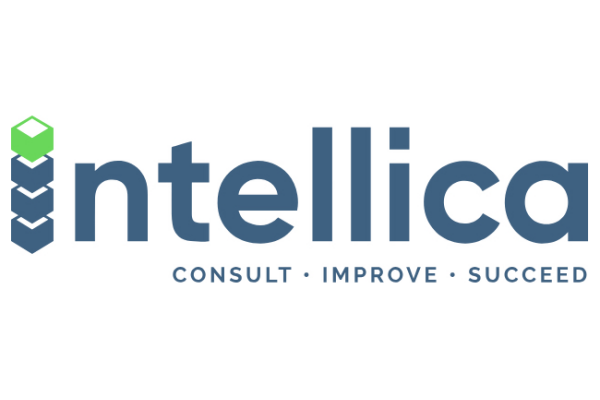 Intellica
Intellica is an independent provider of data management software and services. Its innovative quality-focused technology solutions address the specific needs of pension schemes.
Since 2014, Intellica has enhanced its standing in the industry working through partnerships and directly with public and private sector schemes. Key to Intellica's success is its diverse team of industry and technology experts and unique software platform, Constellation. This delivers transparent data analytics through dynamic dashboards helping identify and resolve clients' data issues.
Intellica is redefining the value of technology in pensions data and engaging diverse talent to bring new thought leadership to the industry.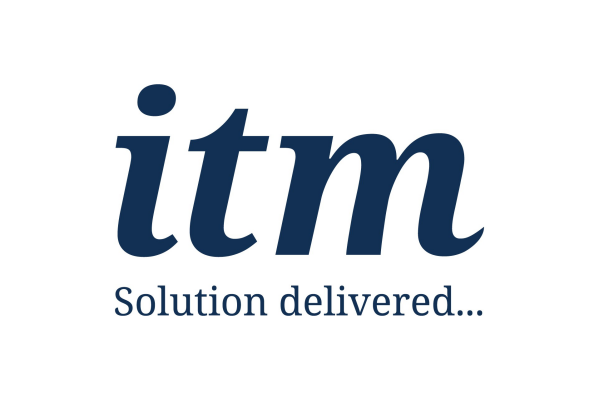 ITM
ITM is the market leading, independent specialist provider of data, systems and consultancy services.
ITM are data experts with almost 20 years' experience providing specialised knowledge, technology and consultancy support to the pensions and insurance industry. ITM are also experienced pension administration system specialists, providing technology service to the pension industry via their Profund and PenScope software solutions. They also provide Pension Fusion, a solution for pension schemes that need to connect to pensions dashboards via an Integrated Service Provider.
ITM solutions focus on helping clients meet regulations, reduce risk, save money, and provide their customers with a better experience.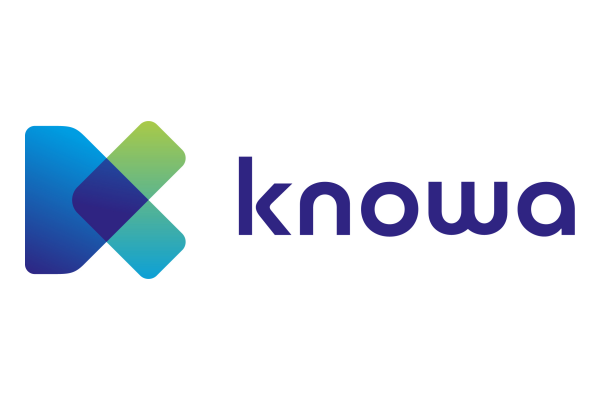 Knowa
AI powered governance. Connect everything for Boards.
Knowa future proofs your Board with its plug-and-play governance platform, delivering AI enabled knowledge discovery, meetings and collaboration in one secure and versatile ecosystem.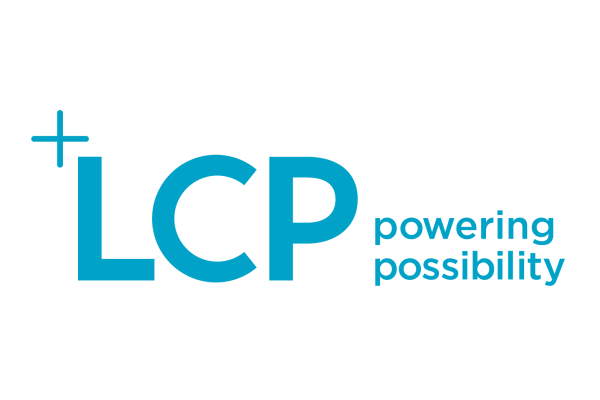 LCP
Behind every piece of data, there are numerous possibilities. By fusing human instinct with analytical insight to identify sparks of opportunity, we help our clients navigate clearly through complexity to make decisions that matter to their business and to our wider society. We are powered by our desire to solve important problems to create a brighter future.
We have market leading capabilities across pensions and financial services, energy, health and analytics and bring a breadth of knowledge and specialist skills that help our clients solve problems and embrace opportunities.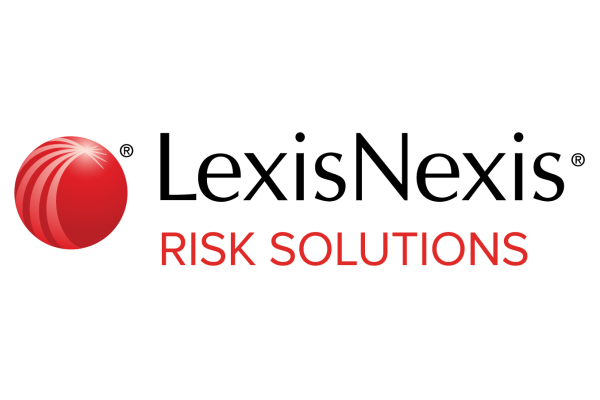 LexisNexis® Risk Solutions
LexisNexis® Risk Solutions provides data and analytics expertise that assists businesses in enhancing their operational efficiency through better clarity of information.
Leveraging our proprietary statistical linking technology alongside our unique identifier, LexID®, we help organisations to understand the accuracy of their consumer data, enabling them to monitor and maintain the currency of this precious resource.
By bringing clarity to information, we help people obtain access to affordable finance, assist agencies in finding uncollected revenue and help businesses to improve their process efficiency and make more informed risk decisions.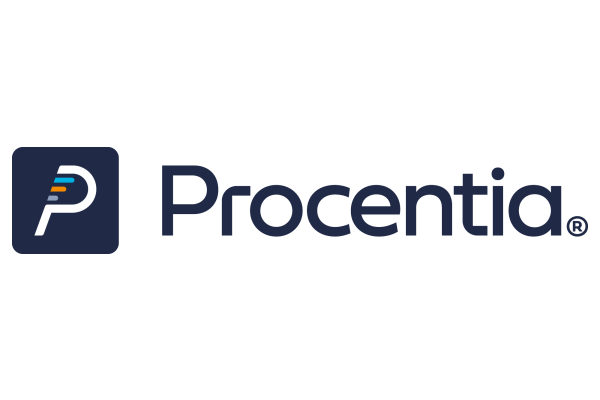 Procentia
IntelliPen® is the UK's number one pension software administration system. Developed by Procentia, IntelliPen provides all the core functionality that a modern pensions administration team requires in a single, secure, cost-effective web-based system. Procentia's reputation is built on technical excellence, innovation, and client care. We build long-lasting partnerships with our clients based on a thorough understanding of their needs. BT Pensions Scheme Management (BTPSM) holds a majority stake in Procentia, a business with offices in Bristol and Chicago serving over 2m pension savers worldwide.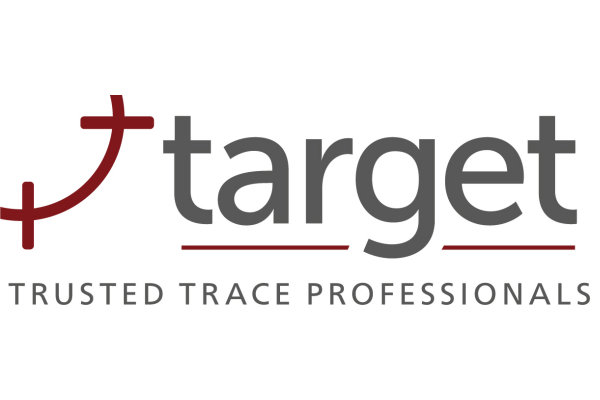 Target Professional Services
Established in 1988, Target Professional Services is an industry leader in corporate and personal trace solutions for pension schemes and financial services.
Our innovative services help reduce the liability of inaccurate records, help save time, and are always cost-effective. Whether you are an international corporation or small pension fund, we work with each client to develop a project that suits your needs. Target offers an encrypted service as standard as well as leading biometric technology through our sister company mypensionID.
Becoming a Sponsor
For sponsorship queries: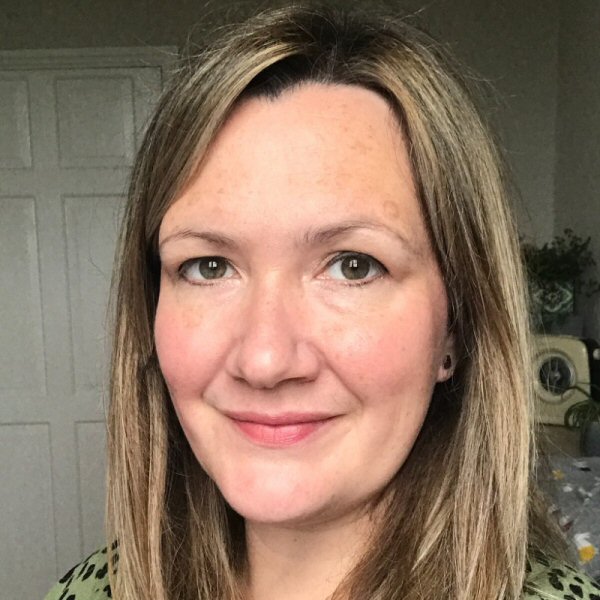 Lucy Collett
Board Executive
Register
We're back for our 5th annual administration conference! Join us for a day dedicated to discussing the hot topics in administration.
Venue
Join us at etc.venues - St Pauls - an unforgettable venue with iconic neighbours.
etc.venues St Paul's
200 Aldersgate,
London,
England,
EC1A 4HD
Closest stations: St Paul's or Barbican
Photos from 2022
Contact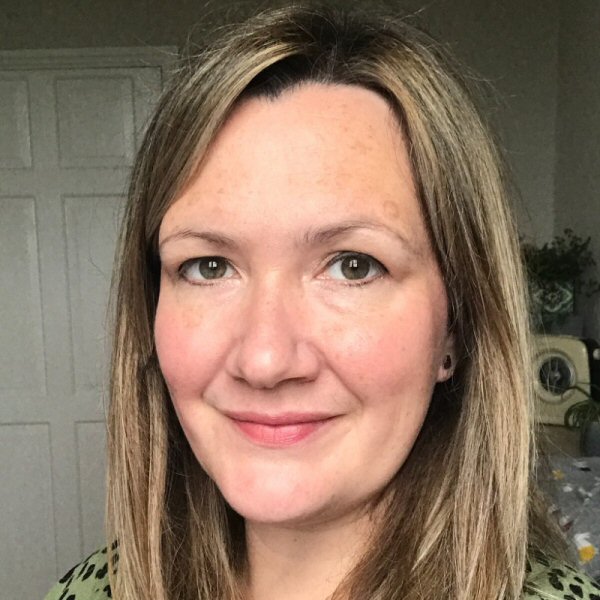 Lucy Collett
Board Executive