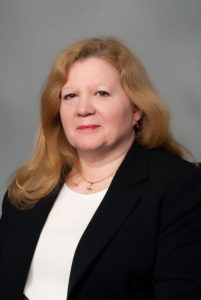 Lorraine is a Director in JLT's Administration Solutions Business, now part of Mercer, and a pensions' professional with a career spanning four decades.
Lorraine is a pensions' management consultant specialising in governance and administration of pension schemes and, and over the last 41years, has worked with many of the major advisory firms and as an in-house pensions' manager. Lorraine is very much in touch with the day to day issues of pension scheme members giving insight into member understanding and the challenges in pensions administration in the modern world. As a volunteer member of the Pensions Advisory Service for 25 years, Lorraine gained great insight into the issues faced by ordinary scheme members when trying to access pension scheme benefits and has used this experience in the development and enhancement of administration services and better member outcomes.
Lorraine has worked with a great many different pension schemes ranging from the smallest to the largest in both private and public sector. In all cases, governance and administration have been the most important means of maintaining control, managing day to day risk and delivering success.
Lorraine became a supporter of PASA shortly after its formation and has provided support since that time by speaking at meetings and in helping identify a suitable accreditation provider.
Lorraine is active in the pensions industry being a Board and Council member of the PMI, a Vice President and Chair of the PMI's Regulation Committee.  Recently, Lorraine has worked with PMI to develop the new qualification in Member Guidance, very pertinent to DC scheme management and helping members make good choices since the introduction of the Pension' reforms in April 2015.
Lorraine has also been involved in various DWP and TPR governance and related groups over the years including the Annual Governance Survey and the development of the Trustee Knowledge and Understanding guidance.
Lorraine is a Fellow of the Pensions Management Institute.