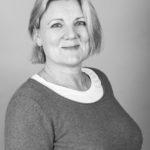 PMI President and Director at KGC Associates Ltd.
Lesley joined KGC in 2012. Previously, Lesley gained significant insight into the market from a provider view in the areas of pensions systems, services and investment management. This holistic understanding covers both trust and contract based arrangements. She has a deep knowledge of the construction of products and services, including pricing mechanism and infrastructure.
Lesley is the current PMI President; prior to this, she was Vice President of the Pensions Management Institute (PMI) serving on the advisory council and its Board. Lesley has recently taken on chairing the Policy & Public Affairs Committee. As previous Chair of the PMI's Qualification and Examination Committee, Lesley has championed the introduction of Defined Contribution content and drove through the highly successful Certificate in Auto-Enrolment. As a DC specialist, Lesley has been involved in consultations with The Pensions Regulator, The Department of Work and Pensions and represented the PMI in discussions with the Office of Fair Trading on charges. She is regularly called upon to speak or to chair industry events.
Lesley holds a Masters in Economic and Social History and is also a Chartered Marketeer. When not working, Lesley likes to spend time with her two dogs and developing her baking skills, although bread still remains a challenge…