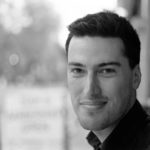 Development lead, Quietroom
Quietroom is a communications consultancy specialising in bringing complicated subjects to life. Joe meets people across the pensions industry to find out what's on the horizon, to connect ideas and find ways to help. He's worked on strategy for pension schemes, investment firms and insurers, big and small. He's often on stage at industry events discussing how to make complicated or difficult messages more meaningful to more people.
Joe's background is as a best-selling author and screenwriter. He runs story workshops all over the world.