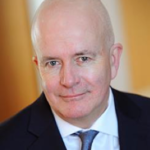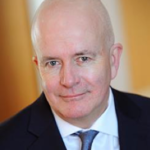 Jim is a Partner and Head of the National Forensic Services team at Crowe UK. His team helps organisations to protect themselves against a variety of problems such as cybercrime, fraud, bribery and corruption and to make sure they are secure. Where necessary, if their protection fails, to investigate, respond, manage and mitigate any damage. The team also provide litigation support and expert evidence evaluating the operation of contracts and the appropriateness of related payments.
He is Chair of the Pensions Administration Standards Association (PASA) and Pensions Research Accountants Group (PRAG) Cybercrime and Fraud Working Groups. Under his leadership both groups have recently completed drafting new cybercrime guidance and standards for pensions administrators and pensions schemes and trustees
He is also a Visiting Professor and chairs Europe's premier research unit in this area at University ofPortsmouth. He has published more than 30 research reports and two books in this area. He was the founding Director-General of the European Healthcare Fraud and Corruption Network covering 28 European countries.
Previously he established and became CEO of the Counter Fraud and Security Management Serviceprotecting the UK's National Health Service (the second largest organisation in the world) against variousthreats – over 8 years his organisation reduced the extent of these problems by up to 60% and delivered £811 million of financial benefits to the NHS, twelve times the cost of the work. During this period his team has a 96% successful prosecution rate and never lost a civil case. As well as CEO, he was also the Senior Civil Servant advising five ministers and two Secretaries of State.
Helping organisations to understand their level of vulnerability to cybercrime has become a significant part ofhis practice in recent years. Jim's team can then ensure that they protect themselves as well as they can,while developing the capacity to manage an attack if it happens and to recover and mitigate any damage. Inparticular Jim's team has developed new services to identify discussions taking place on the Dark Web aboutplanning fraud and cybercrime and to find compromised Emails and passwords for sale.
He has worked internationally across 43 countries to date. During more than 25 years as a forensic specialist, he has advised a diverse range of professional services firms, private companies, charities, pension schemes, Ministers (and Parliamentary Select Committees and the Attorney-General in the UK), as well as global mining companies, international Governments (including the Governments of China and New Zealand), and major public sector organisations.