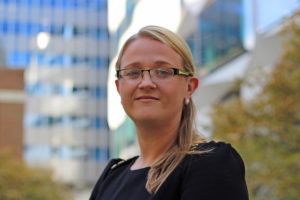 I joined the Committee in January 2017 because I value the work PASA does to raise standard levels of service in pensions and I want to contribute to the progress it will make to the industry in the future. I want to increase awareness of PASA and its successes to promote the industry working together to share ideas and achieve consistent results for members.
As Head of Benefits at SAUL Trustee Company, I work with my teams to make sure our members are given a service they value – a service that is both high quality and cost effective. For me, a key part of the member experience is communications, which can so easily be undervalued or forgotten entirely in the day-to-day running of a scheme. I am interested in new or better ways of making sure members are given clear and relevant information to allow them to make informed choices.
I have worked in pensions since 2000 and have seen a lot of advances in the systems used to administer benefits. But I think the industry has a long way to go to streamline processes and improve the quality of outputs for members. Technology has such a big part to play in making sure we pay the right benefits to the right person at the right time.
I feel very privileged to be Chair of the PASA Standards Committee and excited about what we can achieve together for members.