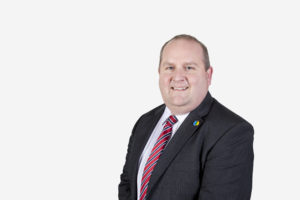 Chris Connelly's role at Heywood Pension Technologies is Chief Strategy Officer, which is a role that encompasses the whole Financial Services landscape.
Chris has 30 years' experience in life & pensions administration, system support, software design and product management. His career has seen him work in senior roles across the market spectrum at leading firms such as NatWest, Aon Hewitt, Fidelity, Equiniti and also a previous stint at Aquila Heywood. Through these roles, Chris has gained a great breadth of experience with in-house pensions administration, third party administration, financial services companies, local authorities and central government schemes.
Chris has previously worked on a number of industry initiatives including the ISO20022 standard for straight-through processing of investment transactions and the Pension Regulator's data quality and record keeping guidelines. He is currently in PASA's Pensions Dashboards Working Group and has represented PASA within the Pensions Dashboards Programme at the Money and Pensions Service, ensuring that direct, practical experience was built into the industry infrastructure and supporting legislation. He has also formed a collaborative group of industry software providers to help input into the PDP, PASA and wider engagement with the Regulators.
His work in industry for PASA and MaPS was recently recognised with the Pensions Age award for Pensions Personality of the Year 2022.