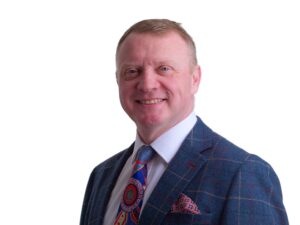 Robert has worked in the world of pensions for over thirty years in various guises, having started as an eager actuarial student working on pension scheme valuations and investments.
Realising there is a world of pensions beyond actuary work, Robert soon changed direction and moved into systems programming and pensions administration. Over the next decade this proved to be a great combination, helping him understand what an efficient pensions administration service should look like. Data became a big part of his life, and he got involved with data reviews and discussions about how to use and improve membership data. His interest in data has continued up to the present day.
Robert worked on some of the early PPF schemes, helping develop PPF assessment processes, again with a strong focus on data.
Robert is now Head of Pensions Administration at First Actuarial, where providing a great member experience is a central aim everyone shares. The Administration team handles clients of all sizes, but makes sure that the small and medium schemes get the care and attention that he feels is sadly lacking elsewhere in the industry.
He believes that it's all too easy for people in the industry to forget why schemes exist. Pensions are for people, the membership, and that is why administration is such important work.
Robert is a Fellow of the Pensions Management Institute and is currently one of the Vice Presidents of the PMI.
In his spare time he loves cycling, both as an active cyclist and as a spectator.