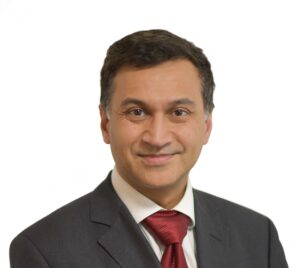 The cross industry GMP Equalisation Working Group (GMPEWG) today publishes Guidance on the data required for GMP Equalisation (GMPE). The GMPEWG is chaired by the Pensions Administration Standards Association (PASA).
The Guidance looks at all the data aspects of a GMPE project and aims to help trustees understand the steps they can take now to get their scheme data ready for equalisation.
Akash Rooprai, Chair of the GMPEWG Data sub-group commented: "This Guidance follows previous GMPEWG publications on Methodology and Rectification and covers a further aspect of the planning for GMPE projects. It contains guidance on the data required to carry out these exercises and also helps schemes consider appropriate solutions to any issues encountered in relation to their data. Like previous Guidance it aims to support and empower trustees in their discussions with advisors and suppliers".
"Understanding the availability and quality of the required data is key and the Guidance sets out the range of data trustees should consider obtaining. The GMP equalisation calculation approach also influences the data requirements, but conversely the data that is practicably available may influence the calculation approach. In practice obtaining all the data needed may not be possible and therefore the Guidance includes some practical help for Trustees who find themselves in this situation. Other key areas covered by the guidance include planning and specifically scheduling the data work into a plan for the whole project which will help with assessing costs and setting realistic timeframes."
Rooprai added: "There is plenty for trustees to consider so the Guidance is separated into clear sections allowing trustees to dip in and out of the issues they are most focussed on at a particular time, making it manageable and useful for practical implementation. The crux of the message is clear, data planning and gathering needs to commence now, for everyone. Schemes shouldn't believe difficulties in obtaining all the data are a barrier – there are options to work around some challenges. This Guidance gives schemes the tools they need to confidently start the process of gathering data and moving to the next stage of their GMPE projects."