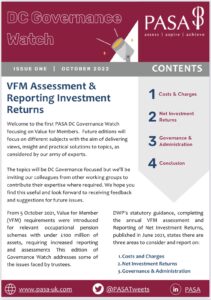 PASA today launched the first edition of 'DC Governance Watch' and the 'PASA Chats' podcast – with both episodes focused on Value for Money (VFM).
Kim Gubler, PASA Chair, commented: "PASA is keen to look at how future guidance and metrics on VFM could be developed to provide practical support to schemes and their administrators. We've identified several areas of VFM requirements which require careful consideration to ensure any solutions are workable and deliver on the desired outcome of the VFM requirement.  This first edition of 'DC Governance Watch – VFM' details concerns over the practical application of the VFM mechanism for DC schemes.
PASA will create a new VFM working group as further consultations and information become available to ensure practical and workable solutions are in place without diluting the intention of DWP's drive for VFM."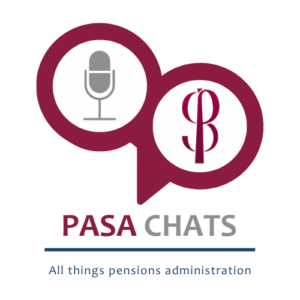 Lesley Carline, Chair of the PASA DC Working Group, added: "Satisfying the requirements of this new legislation will challenge many trustees and could prove an expensive exercise.  The additional reporting is likely to significantly increase the size of the Chairs' statement and there's a risk the resultant document will be largely left unread by many savers.
We're delighted to launch the first edition of 'DC Governance Watch'. Future editions will focus on different subjects and deliver views, insight and practical solutions. VFM is a hot topic and the PASA DC Working Group were enthusiastic in discussing their views on the subject in the first 'PASA Chats' podcast."
– ENDS-