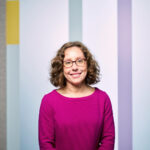 PASA today released a supplementary paper on the proposed 'statement season'.
The release follows on from a paper in September 2021 which detailed the initial administration considerations on the introduction of the proposals. Following the release of this paper, the PASA Benefit Statement Working Group has engaged in discussions with various industry bodies such as the SPP, PLSA and ABI, and considered recent comments made at the DWP's Working Group meetings about the detail underpinning the introduction of a statement season.
The supplementary paper highlights the common themes from those discussions, identifies key issues which will be crucial to the success of the statement season project, and makes positive suggestions intended to help address those issues. The five key areas identified are:
Statement season duration
Statement season window
Paper vs digital statements
Aligning the statement season requirements with the approach to the pensions dashboard
Implementation date
Helen Ball, Chair of the PASA Benefit Statements Working Group, commented: "PASA recognises the importance of the Government's wish to increase saver engagement and is supportive of the aim to draw saver attention to their pension savings on a regular basis.
There are some crucial decisions around the placement of the statement season within the existing calendar year and the mode of delivery (paper versus digital) which could determine the overall success of the project.  There's considerable concern in the industry around these issues, which must be taken into account when the final proposals are put forward for consultation.
This paper provides constructive suggestions to help Government meet its objectives and increase saver engagement with, and levels of confidence in, pension savings."
 -ENDS –