PASA today announced the launch of their new Data Management Controls Guidance.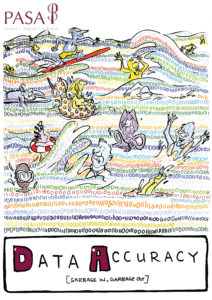 The new Guidance builds on the Data Management Plans Guidance released in March 2021 and considers the ongoing data management and controls of pension scheme records. Data only remains accurate for a finite period and will become obsolete if sufficient controls aren't in place to maintain it. The document provides support for administrators in covering the following areas:
Considerations when setting data controls, receiving new data and for existing data items
The importance of benchmarking
What regular testing looks like
Hints and tips
Kristy Cotton, Chair of the PASA Data Working Group, commented: "Pension schemes regularly hold millions of data items and it's essential appropriate processes and procedures are in place to manage this and ensure data remains in good shape. If data isn't accurate and kept up to date, then time, resource and budget will be needed to accommodate and fix inaccuracies.
Accurate data is essential for regular and one-off project activities, and the importance of holding precise data has never been more important. Trustees are facing ever increasing demands for accurate data such as the dashboards' requirements, regulatory reporting, de-risking activities, automated calculations, and self-service. As such, having confidence in an accurate and reliable dataset should be one of the key objectives for all trustees and their stakeholders. This Guidance provides practical support for schemes and administrators in considering and developing their own data management controls."
The Data Management and Controls Guidance can be found here.
 -ENDS –