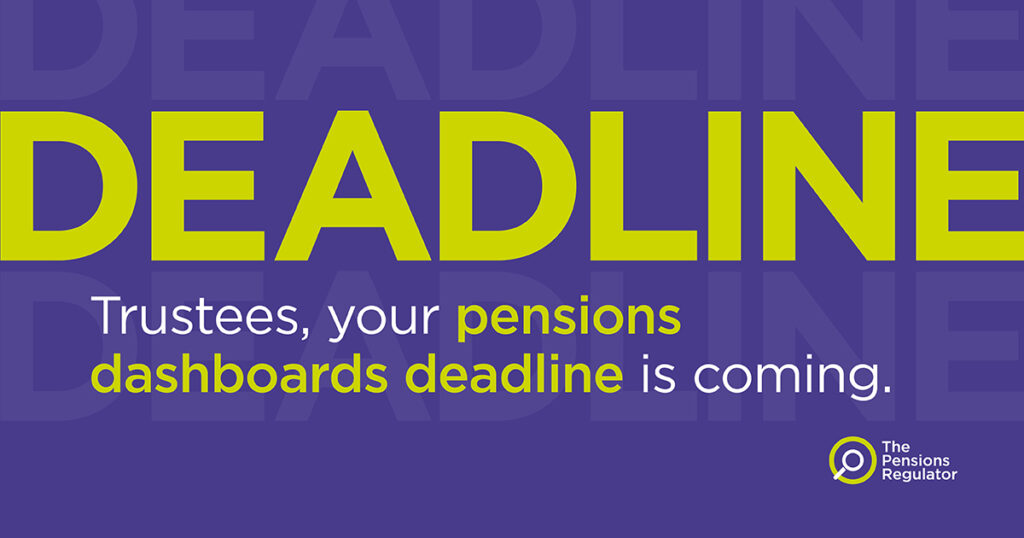 The Pensions Regulator (TPR) has launched its new "Deadline" campaign urging trustees and scheme managers to start preparing for pensions dashboards.
It is expected that occupational pension schemes with 100 or more relevant members will connect to the pensions dashboards through a phased approach according to size and type of pension scheme. The first schemes will connect to the dashboards system by June next year and TPR will begin writing to them at least 12 months ahead of their connection deadline to alert them to what they need to do.
To help trustees and scheme managers get ready, TPR has published Pensions dashboards: initial guidance' which outlines their legal duties, based on draft regulations, including a checklist to help track progress.
All schemes need to prepare, so it is vital that all schemes start to prioritise their duties and not leave them until the last minute – your pensions dashboard deadline is coming.
Include pensions dashboards as an agenda item at trustee board meetings.
Decide how you will connect – i.e. using your current pensions administrator (in-house or third-party), an integrated service provider, or building your own connection solution.
Check that the data you will use to match people with their pensions and return to the dashboard is available, accurate and accessible.
Check your connection deadline and download a checklist.
TPR is hosting a webinar and Q&A on 28th July to take you through the steps you need to take to prepare for connection. Register to save your place.