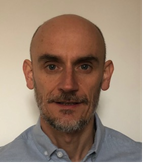 I have been working in the pensions industry for over 20 years, and have been lucky enough to work in a number of roles, including sales, operations and management. I'm really passionate about how we can help connect people and their pensions, and how we can gain deeper insights into people's behaviour through data.
I am currently a Senior Manager in Mercer's Strategic Services team, working on a number of exciting developments. One of these to lead our operational response to GMP equalisation, focussing on "life after GMPE".
As well as the GMPE Working group, I am also a member of the PASA eAdmin working group and believe it is a great opportunity for the industry to help each other accelerate how we can make it easier for everyone to engage with their pension.