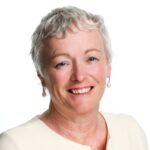 Sian Jones is a seasoned professional with over 30 years of experience in the pensions industry. She currently serves as the Chief Operating Officer at Heywood Pension Technologies, a leading provider of pensions administration software solutions.
Throughout her career, Sian has held various senior roles at reputable firms such as Equiniti, Hazell Carr, and CIS. Her expertise spans across pension scheme management, software development, and third-party administration.
Sian is a firm believer in the power of digitization and technology to revolutionize the pensions industry. She is committed to driving innovation and efficiency through the use of best-in-class technology solutions. As the chair of the PASA Digital Admin Working Group, Sian is proud to be at the forefront of efforts to promote digital transformation and elevate industry standards.
With her deep knowledge and extensive experience, Sian is a respected thought leader in the pensions space. She is committed to leveraging her expertise to help clients achieve their goals and drive positive change in the industry.