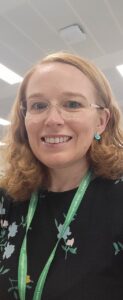 Sam is a highly motivated Compliance and Conduct Risk professional with a passion for facilitating good customer outcomes. She has extensive experience in the consumer investments, personal and occupational pensions markets and a keen interest in the role of asset management in the real world and the transition to a low carbon economy.
Accomplished in interpreting FCA rules and guidance and a trusted business advisor on implementing regulatory change, including recent experience on Consumer Duty. She has worked at Legal & General for over 12 years holding a broad range of first and second-line roles covering compliance, governance, distribution, technology, and data.
Sam lives in Brighton with her husband and cat and loves to be on the beach or in the sea as often as possible.