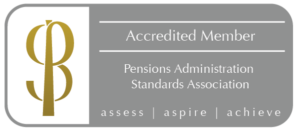 PASA today announced Premier as the latest organisation to achieve PASA accreditation.
Lorraine Harper, Chair of PASA's Accreditation Committee, commented: "Administration remains a critical issue for the delivery of pensions and, ultimately, member outcomes so we are really encouraged to see so many firms keen to demonstrate excellence by achieving third party recognition for the service they provide.
"Our accreditation process is extremely rigorous and not easy to achieve so we congratulate Premier for this accomplishment, they have demonstrated they can deliver on all aspects."
Girish Menezes, Head of Administration at Premier commented: "We believe we approachadministration services differently to the rest of the market – our standpoint is to provide the most efficient delivery with clear communication and complete transparency. Our clients tell us that theyget a service that's intelligent, accurate, timely and forward looking – adapting as their needs change.In an industry renowned for poor service at a high cost, it's our mission to provide an administrationservice that is both effective and all-inclusive with member outcome at the heart of it, so achieving independent accreditation from PASA is really important to us, and our clients."
Premier provides actuarial, employee benefits, pension administration and wealth management services to trustees, employers and individuals.
– ENDS-