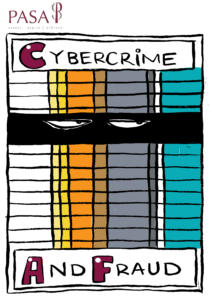 The PASA Cybercrime & Fraud Working Group (CFWG) today published Guidance focused on vetting new employees in the pensions administration industry.
The working group has been made aware of cases of fraud which have been undertaken or assisted by employees of pensions administrators. In some cases, individuals have deliberately gained employment with the specific intention of committing fraud. In order to counter this risk, PASA has produced Guidance to support administrators in ensuring pre-employment checks are as effective as possible and in making decisions on the extent of checks required.
Jim Gee, Chair of the PASA Cybercrime & Fraud Working Group, commented: "This Guidance indicates the types of checks which can be carried out and the information which can be verified, rather than what should be done in every case. Administrators are responsible for ensuring any checks and vetting are proportionate, necessary and relevant to the level of risk associated with the position being recruited and carried out in accordance with applicable law.
If you're unsure of what checks you can legally undertake and what information you can legitimately process as part of your verification process, you should obtain expert legal advice. There are also various professional bodies which provide detailed guidelines on pre-employment checking."
The 'Fraud Guidance: Pre-employment vetting' can be found here.