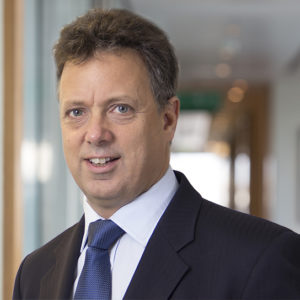 The cross-industry GMP Equalisation Working Group launched by The Pensions Administration Standards Association (PASA), today published its guidance note outlining methods that schemes could use to equalise for the sex based inequalities of Guaranteed Minimum Pensions (GMPs) and suggesting how schemes should deal with common issues that can arise when implementing an equalisation project.
Today's guidance follows on from the Group's "Call to Action" in July which encouraged pension schemes to take immediate steps in preparation for implementing GMP equalisation.
Duncan Buchanan, Chair of the Sub-group responsible for preparing the Guidance, commented: "The Court's judgment in the Lloyds Bank case last October means schemes know for sure that they must adjust members' benefits to correct the inequalities in GMPs between males and females earned in the period 17 May 1990 to 5 April 1997.  Whilst the Court helpfully approved a number of methods to achieve GMP equality, many technical issues remain unanswered.  These issues are unlikely to be subject to judicial consideration but need to be addressed by schemes implementing GMP equality.
The GMP Equalisation Working Group was established to help schemes achieve GMP equality in a cost effective, proportionate and pragmatic way.  For most members any changes to benefits will be modest and not all members will need an adjustment.  This guidance note puts forward "good practice" suggestions as to how schemes may achieve GMP equality.  It has been developed over the last nine months by a group of passionate pension professionals representing the actuarial and legal professions as well as pension managers and administrators who have pooled their collective experience for the greater good of the pensions industry."
David Fairs, Executive Director for Regulatory Policy, Analysis and Advice at the Pensions Regulator added: "We welcome the publication of this guidance from the industry working group. Choosing a methodology, and tackling some of the more complex, technical issues, are critical steps in achieving GMP equalisation."
Anthony Arter, the Pensions Ombudsman said: "The Pensions Ombudsman welcomes the GMP Equalisation Working Group's Methodology Guidance Note which outlines good practice on achieving GMP equality.  It will be a useful reference for us when reviewing complaint cases."
Further guidance from the GMP Equalisation Working Group will be issued in the coming months covering Data, Impacted Transactions and Tax. The Group intends to update its guidance in the future to reflect developments such as the outcome of the next instalment of the Lloyds Bank case and any guidance from HMRC on tax implications.
The full Guidance can be found here.