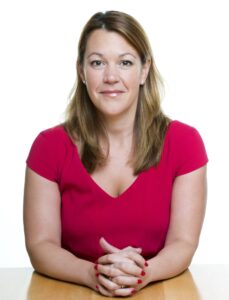 PASA today announced the appointment of Emma Watkins as Board Director effective from 1st October. Watkins joins as an additional Director following a decision to expand the Board to support the increased presence and activity of PASA in the industry, as well as highlighting PASA's focus on DC and DB endgame.
Kim Gubler, PASA Chair, commented: "Following many years of being overlooked, administration is finally high on the pension industry's agenda. With DC, dashboards, benefit statements, fraud and GMP Equalisation all issues of the moment, PASA has never been busier, or more relevant, as we continue to guide and represent the administration sector. Now is the right time to expand the PASA Board, not only in terms of size but to reflect the diversity of the industry we represent. Administration is vital to all types of pension schemes, whether they be DB or DC, trust-based or contract based, or bulk annuities. Our membership base is wide, reflecting the many areas impacted by administration, and we are advancing our objectives alongside the ever-developing pensions landscape.
Emma is a perfect fit for PASA as a strategic thinker with a strong profile and extensive experience in the de- risking market. She will bring a unique insurer's perspective to PASA and challenge us to stay one step ahead in providing holistic administration Guidance and Standards which are relevant and suitable across the broad spectrum of UK pension provision."
Emma Watkins added: "PASA has come a long way since its modest beginnings ten years ago to develop a strong and recognisable voice for improvements and change within the industry. I am looking forward to working closely with the Board, Committees, Working Groups and our members to represent administration to regulators and ensure our industry's needs and concerns are understood for the ultimate goal of improving the retirement experience and outcome for all pension savers."
Emma is Managing Director Retirement & Longstanding at Scottish Widows and has many years of experience in the pensions industry as an administrator, consultant, insurer and Trustee.