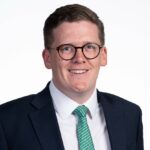 Marcus has nearly a decade of experience in the pensions industry having started his career as a pensions administrator at JLT. He joined LCP in 2015 to focus on data projects for LCP's pension administration clients.
With the increasing demand for better insights and governance, Marcus' role within LCP's Data Services team has expanded into other data related areas including TPR data review reporting, Pensions Dashboards readiness, and data cleanse work for schemes progressing towards buy-out.
Marcus is a member of the PASA Pensions Dashboards Working Group and qualified as an Associate of the Pensions Management Institute in October 2020.