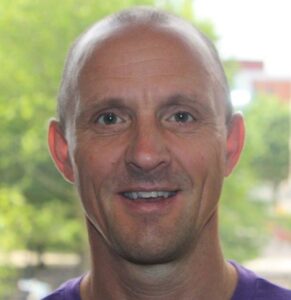 Dominic Croft has worked in the pensions industry for more than 30 years.  The majority of this time has been spent with Profund Solutions Limited, principally as the Client Relationship Manager for its third-party administrator clients and its larger end user clients.  Following Profund's acquisition by ITM in June 2021, Dominic now works in the Innovations Team where he is heavily involved in GMPe and Pensions Dashboard activities.
In addition to his work responsibilities, Dominic is the Chairman of the Examination Committee which oversees the PMI's Certificate in Pensions Calculations (CPC) qualification; a role he has fulfilled for more than 10 years. Dominic has been heavily involved with the PMI in many capacities and in 2013 he won the award for the 'Outstanding Contribution to the PMI'. Dominic was one the PMI's inaugural Fellowship Network Ambassadors.  As well as being a part of the PASA Committee for DC Governance, Dominic also sits on the PASA Committee for GMPe.
Away from work, Dominic is married with four children.  He is a former international athlete and has captained his country on numerous occasions. Dominic has so far run over 106,000 miles in his career, and is a former World silver medallist and European silver medallist over 50km.  He has also been a British champion on three occasions, once over 50km and twice over 100km.