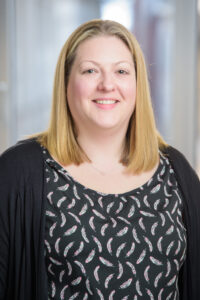 Claire is an accomplished and dedicated pensions administration professional with more than 20 years of experience. As the Client Projects & Data Manager at Trafalgar House, Claire oversees the design, specification, and testing of processes and solutions for clients, ensuring a smooth transition and facilitating future projects and service developments. As a valued member of the Operations Team at Trafalgar House, Claire plays a key role in achieving overall business targets and enhancing operational efficiency.
Claire's expertise and leadership have earned her several accolades, including being named 'Pension Administrator of the Year' at the 2019 Women in Pensions Awards. Claire has been a Fellow of the Pensions Management Institute since 2020.
One of Claire's primary focuses is maintaining high and consistent standards of data management across schemes and operations, ensuring that benefits are held correctly, and transitions are robust and efficient. Claire's dedication to this area of pensions administration is a testament to her commitment to delivering exceptional results for clients.