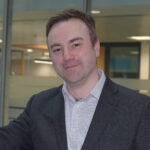 Anthony Woodall is a Manager within the Data, Benefits and Controls team at Isio, with 16 years' experience in various roles within the Pensions, Reward and Employee Benefits industry. This includes Pensions Administration, Group Risk Benefits, Internal and External Audit Support and Corporate Advisory.
This role provides significant exposure to the practices and processes within a huge variety of pensions administration teams ranging from in-house admin teams to large 3rd party administrators. This work, together with a background in pensions administration (both in-house and 3rd party admin) has led him to view standards in pensions administration as a cornerstone in building a positive experience when it comes to a member's retirement journey.
Anthony joined the PASA Standards Committee to share his experience on a platform that drives improvement in pensions administration standards across the industry.