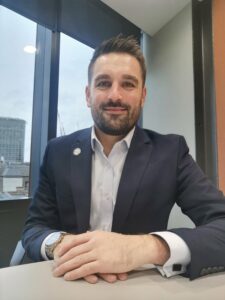 I have spent the last 5 years working in pensions across various types of schemes ranging from DB, Auto Enrolment and currently, as part of a multiple type scheme.
I am now a Client Relationship Manager at Railpen. I am responsible for looking after a portfolio of clients and Trustee Committees. My main focuses are excellent client and member journeys, along with commercial and project management.
Prior to joining to Railpen, I was part of the management team at NOW: Pensions. I was responsible for several back office teams working across multiple sites. Part of my experience at NOW was re-designing the end to end member experience and managing the administration teams which sat behind this. I was also involved in the Master Trust project.
Working in my various roles within the pensions industry,  I have always focused on member outcomes and journeys, striving to deliver excellent customer satisfaction. I hope as part of the Policy Committee I can support PASA in its commitment to the pensions industry.