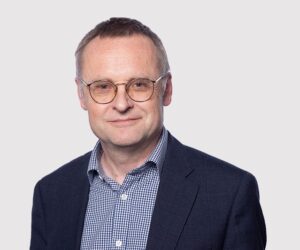 Paul joined Railpen as Chief Officer, Benefits in December 2017. He is responsible for Railpen's pension administration business, customer engagement and technical functions, which count the industry-wide Railways Pension Scheme (RPS) and a portfolio of Third Party administered schemes among its clients.
Since beginning his career with Prudential Corporate Pensions, Paul has gone on to hold a number of senior positions within other leading Pension businesses including: Equiniti; Capita Employee Benefits; FPS Group and Bacon & Woodrow, effectively delivering pension administration services for both private and public sector organisations as well as leading consulting and actuarial teams.
Paul brings with him over 39 years' experience in the pension industry. He has a wealth of experience in both DB & DC occupational schemes and has been involved in a number of leading-edge pension developments.
Paul believes  the current environment is a great opportunity for pension schemes to engage members properly in their retirement wealth journey through providing more joined up; sustainable; transparent and cost effective services.