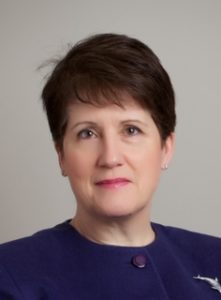 Margaret is a Pensions Professional and experienced Non-Executive Director, focused on good outcomes and high quality services that don't cost the earth.
She is Senior Independent Director of XPS Pensions Group plc and an Independent Member of the Phoenix Group With Profits Committees.  She serves on the Advisory Board of Moneyhub Financial Technology Ltd. She previously held Partner and Director level positions with leading employee benefit and financial services companies as well as formerly a Director of the Pensions Regulator and Chair of TPAS.
She is President of the Pensions Administration Standards Association and also Chair of the Pension Scams Industry Group that produces the Combating Pension Scams Code of Good Practice.  She is a Governor the Pensions Policy Institute and is a Fellow and former Vice President of the PMI.
Margaret was an independent member of the original Treasury Steering Group for the Pensions Dashboards project and is currently Chair of the Pensions Advice Taskforce and an adviser to the All Party Parliamentary Group on Investment Fraud.
Margaret was appointed an OBE in 2010 and has many awards for her voluntary work in the pensions industry.