Join us in person at Legal & General's London offices, or online as our panel of experts discuss how technology is transforming pensions administration and what's coming next!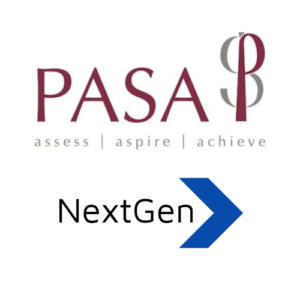 Technology is already transforming pension administration – and there's so much further we could go. So what's coming over the horizon? How can we harness it to handle the tasks that needn't take up our time? We're looking ahead to the truly personalised member experience that will come with AI, analytics, robotic processing, voice recognition and more. Then admin providers can finally spread their wings and focus on adding real value for members.
Our expert panel will discuss the opportunities and the power of the futuristic solutions that will soon be at your fingertips. Within the pensions industry, who's getting there first and using tech to deliver excellence? And what can we learn from outside pensions?
Join our expert panel as they consider these questions and more: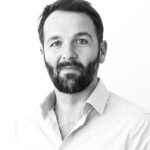 – Danny Meehan, Director of Proposition, Cushon
Danny leads Cushon's pension strategy and intermediary relations team. Prior to joining Cushon, Danny has worked as a DC consultant at KPMG, Willis Towers Watson and Capita advising some of the UK's largest companies on pension and financial wellbeing strategies
– Meera Venue, Independent Trustee
Meera joined the Mastertrust Board in January 2022 and currently serves on the Communication Committee.
Meera is an experienced digital leader, having worked across strategy, operations, analytics and client partnerships at Google in both the US and UK. Most recently, she led Google UK's financial services marketing partnerships, focused particularly on insurance, pensions, and comparison sites. In her role, she advised and partnered with clients on consumer insights, digital transformation, and communication strategy.
Meera is now a Sloan Fellow at the Massachusetts Institute of Technology, a selective leadership programme for 100 senior professionals. Meera started off her career as an equity analyst in healthcare and biotech at Morningstar, helping individual and institutional investors understand the investment landscape. She is a graduate of Stanford University and also studied at Oxford University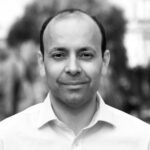 – Fahd Rachidy, CEO, Abaka
Fahd is a serial entrepreneur passionate about helping the industry create secure financial futures for everyone and re-inventing the way the financial industry works using Artificial Intelligence. Fahd was previously co-founder of Scientificbeta.com, the leading index digital platform recently acquired by the Singapore Stock Exchange (SGX) for $205m.
Fahd was recently named as UK's 101 Most Impressive & Successful Founders in the AI space.
Out of over 130,000 UK startups and over 500,000 people who hold key positions in these companies. This list showcases the top UK based Founders operating in the Artificial Intelligence space. The individuals on this list have been included because of exceptional performance in one or several of the following categories: Innovation, Growth, Management, Societal impact.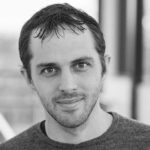 – Dave Tonge, CTO, MoneyHub
Dave was one of Moneyhub's first employees, and instrumental in shaping the direction of the company.
He is widely recognised as an Open Banking Pioneer and leading authority on data and financial APIs, having helped develop Open Banking standards in the UK that are now used globally. He is Co-Chair of the Financial-grade API Working Group at the OpenID Foundation, and a member of the Open Savings, Investment and Pensions (OSIP) Steering Group at TISA, The Investing and Saving Alliance.
Outside of work, Dave likes hiking with his family and their Alaskan Malamute, Seacole.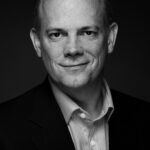 – Sam Barton, CTO, Smart
Sam's the driving force behind our technology. Since Smart was founded, Sam has overseen the evolution of our platform and helped grow the engineering team to what it is today. With more than 20 years' experience, he's the best person to make sure we're using the right technology as we continue to innovate within the financial services industry.