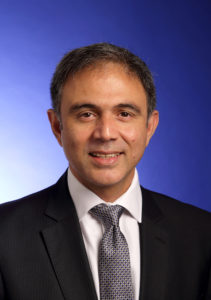 Girish Menezes is currently Head of Pension Administration at Premier Pensions Management and Chairman of the Pensions Management Institute, London Group.
He was part of the original working group who drafted the business case for PASA, and sits on the Industry Policy committee. Girish has wide ranging experience in both administration operations and pensions technology with recent projects including an award-winning integrated pensions educational portal, a flexible drawdown solution and an auto enrolment workforce assessment tool.
Girish is a regular contributor to the pensions press on administration and technology issues and has a Masters in Management from the London Business School.