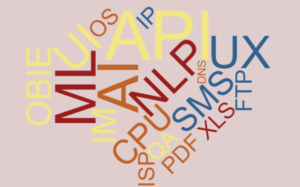 Imagine if Covid had hit us during the 1980s. Working from home would have been impossible. We could have kept in touch by using the single landline telephone in the hall. We could have watched television to entertain ourselves during lockdown choosing from four channels on the single TV set in the lounge. Although the last twelve months have been challenging, thanks to technology, it has been bearable. We have been able to work and study remotely, connect with family, friends and colleagues, and keep ourselves entertained.
The pensions industry is well placed to leverage the technology advancements made in other areas of financial services. This innovation and automation has facilitated the transfer of simpler tasks and processes to machines, which frees up resources to be reinvested in the human workforce and allowing them to focus on solving complex problems, spending more time interacting with customers and developing the business.
With technology front and centre of people's minds, PASA has re-established the e-Admin working group (EAWG). The purpose of the EAWG is to create clear guidance on 'what good looks like' for the modern administration tools we should be offering our members.
The initial deliverable from the EAWG will be a "jargon buster" which will explain the Three Letter Acronyms (TLA) that have dominated technology over the last few years. It will also provide examples of how new technology is being used in pensions and the broader financial landscape.
The second deliverable will cover the admin journey and explore how humans and technology can work together in delivering a better service to members.
Further deliverables will be agreed by the members of the EAWG, who represent key stakeholders across the Pensions industry.
Please see the revised Terms of Reference for the EAWG.
Finally, at the end of February 2021, HM Treasury published the The Kalifa Review of UK FinTech. In the preface to the report, Ron Kalifa OBE summarises his view of Fintech concluding "it is about delivering better financial outcomes for customers, especially consumers and SMEs". I believe pension scheme members can benefit from those same innovations.
The EAWG looks forward to helping drive forward this initiative.
Kim Toker
Chair of the eAdministration Working Group